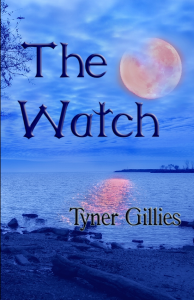 Will the Guardian Awake before the Demon Rises?
Resolution Cove was a small, sleepy tourist town, or so Constable Quinn Sullivan thought when he transferred there after spending five years in a crime infested city. It was to be the perfect place to consider his future career; low crime, nice people, easy shifts, and finding the girl of his dreams. What more could he ask for?
Jeremy Rendall, a top of his class high school student, guns down his classmates, his rampage ended with a bullet fired by Quinn. Within a month Scooby, homeless and gentle, fires upon women and children at a local mall. Again, Quinn is called to protect the innocent, killing another of Resolution's townsfolk.
Something is happening in Resolution. Violent crime, committed by sane, reasonable people is on the rise. There is no discernible connection between the crimes except for insane ramblings of
'eyes in the dark.'
In a house, in the south end of the city, stirs an ancient darkness that threatens to destroy the tranquility of Resolution Cove. Feeding upon its victims' terror, it must eliminate the emerging Guardian or else be banished into the netherworld to await a new time and place to strike.
Autumn Donnelly knows what is plaguing the city. Her family has helped previous Guardians destroy the beast in times past. Now she must convince Quinn of the truth before evil blankets Resolution Cove, destroying the sleepy town in a confluence of Hell on Earth.
"First class…riveting…I made the mistake of opening it and I didn't get a lick of work done until I'd finished it."
–Jack Whyte, Internationally Best Selling Author.
"…[a] thrilling story…a page-turner right to the end. Tyner Gillies presents his debut novel with a fresh voice—an exciting new Canadian talent!" – kc dyer, Author and Director of the Surrey International Writers' Conference